Greetings from Carrboro,
There's an age-old saying: Good food takes time. Braising short ribs for eight hours. Smoking pork overnight, low and slow. Som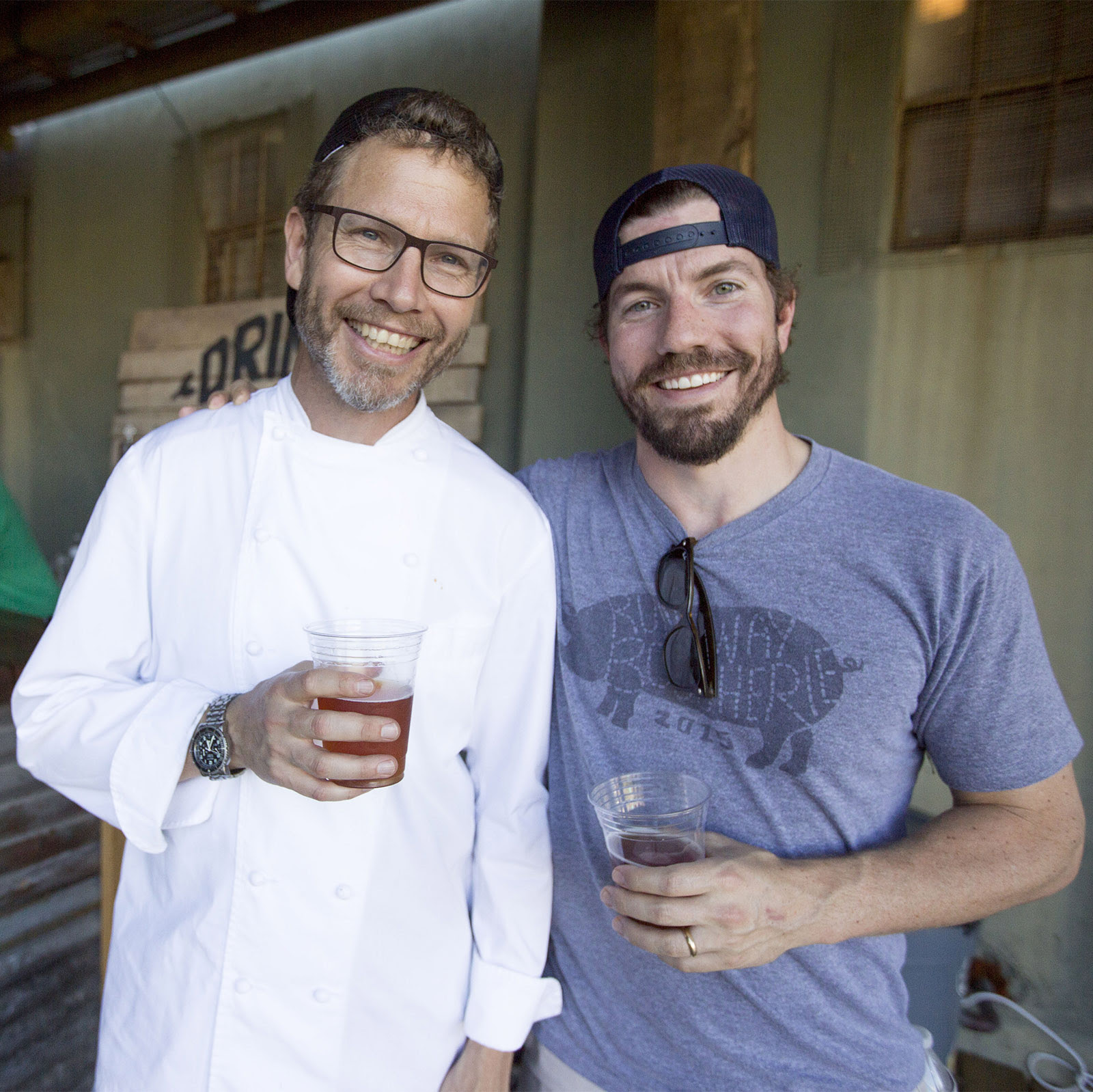 e meals take even longer. This one has been six years in the making. Cross my heart.
We set up in the yard in front of his brewery. It had been a long haul, driving all the way from Carrboro to Baton Rouge. But our traveling Carolina festival, Salt & Smoke, was ready. Tony shucked oysters and Jake manned the whole hog that we'd spent the night cooking. I pulled trays of mac and cheese and cornbread out of an oven that we'd rented and conveniently plugged into an outlet next to giant tanks of fermenting beer. Hundreds of people were coming to try our version of Southern food. It was hot standing in the sun. But the beer was cold. And, well, Salt & Smoke was a hit.
That night William and I schemed about how our two businesses, and the two of us, could work together. It was a natural fit. And now, six years later, we've pulled it off. It's called Heyday Brewing – our Southern union of restaurant and brewery in Raleigh. A little Louisiana, a little North Carolina, a whole lot of fun.
And next weekend, we're throwing a party. You remember those, yea? Laughter, friends, food, old-school good times. And, yes, you're invited. Think of it as Salt & Smoke – but in reverse. We're flying up a ridiculous amount of oh-so-delicious crawfish, fresh from Louisiana, for a feast under a giant tent at Heyday. And, if you don't know, crawfish boils are to the Bayou what pig pickin's are to the Carolinas. It's what friends do on a Saturday because, well, it's Saturday and weekends deserve nothing less. It's ice cold beer and cr
awfish and corn and potatoes and smoked sausage. We're even bringing our friends up from Baton Rouge to help us dive into the deliciousness. Isn't it about time for you to get your South on?
We think it's a helluva way to spend a Saturday and a helluva way to get a delicious taste of the Heyday experience. And for being a part of the Acme family, there is a $10 discount on ticket purchases through this weekend. Just use this link to order, and the discount will be automatically applied to your purchase. See you there!
Cheers,
The Staff at Acme