Greetings from Carrboro,
My mother had a history with gin. It predated me, but my father hinted that it involved a party, a pitcher, and a pool. Having seen pictures of her swim-suited Jackie O days, I'm not so sure that her gin fracas wasn't more the direct result of the festive red rubber cap she wore. It was festooned with flowers as if to be a floral replacement for hair. Regardless, from that day forward, any utterance of the word gin precipitated a very specific facial tweak of disgust from her. I imagine that I make the same face when I pull something from the back of the fridge with rather dubious origins. Call it genetics.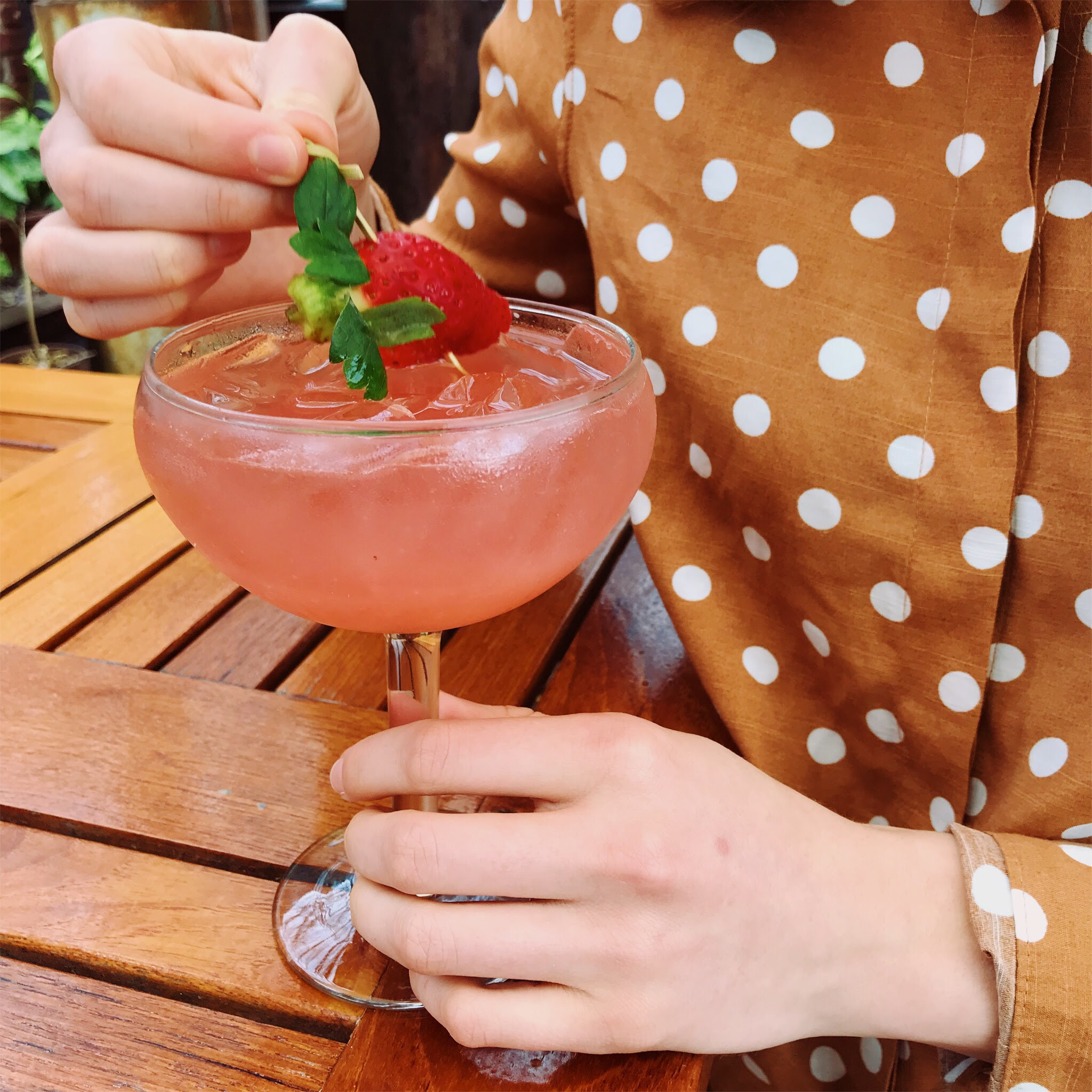 But summertime really is the perfect time for cocktails. It almost begs for them. When you remove the Bermuda triangle of sunshine and pitchers and indiscretion, they really are quite satisfying. It's true that certain standbys thrive regardless of the season (I'm looking at you, mr. martini.) But others simply require this time of year. No question. A gin & tonic in January is, well, cold. But in June, it's a revelation. Trust me.
The way I see it, cocktails draw the line between the workday and the evening, between the rush and the relaxation. They end one and begin the other. They're for conversations and contemplation. And are assuredly not smart-phone friendly. And the world of mixology has never been better. At Acme, we've got great locally made gin, vodka, and whiskey. And some serious talent behind the bar seven nights a week. It's a good time to be in Carrboro. If only my mother could have been so lucky.
If martinis are your thing, tonight may be calling your name. It's Thursday and that means Acme's Halfy Hour. Half-priced oysters on the half-shell for half the night (5:30-7:30). Simply, $12 buys you a dozen of the best oysters anywhere. It's like the perfect summer mini-vacation. So come on in, the weekend starts here.
This weekend @ Acme. Soft shell crabs (lucky you). Acme cornbread. Blueberry shortcakes. Pan-seared tuna. Eggs in paradise. Pecan-crusted fried chicken. Deviled eggs. Watermelon Sangria. Grilled Caesar salad. Summer succotash. Grilled bone-in ribeye with Morel cream sauce. Fava bean risotto. Fried green tomatoes. Cherry pie. Blackened salmon. Overnight beef short ribs with pesto. Gumbo. Dayboat scallops. Perfect Carolina cheeseburgers. And a downright delicious gin & tonic.
Well, that's all the news from Carrboro. The staff at Acme look forward to serving you soon.
Cheers,
The Staff at Acme
Reservations: 919 929 2263 or online